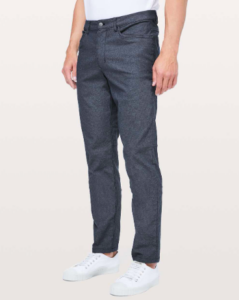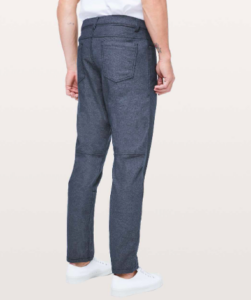 I had been waiting and waiting for years for Lulu to come out with a denim looking ABC pant, and when this came out I jumped on it. I've always been a fan of the look of denim, but always hated the discomfort that average jeans provide. These are next level. They feel so comfortable, not to mention looks amazing, just as all my ABC pants do. Lulu truly outdid themselves.
The only complaint that I have is that they could look a little more denim like, but still did a great job. I'm not sure if they were going for a jean-replacement pair of pants or just a pair with a denim look, but personally I think they could go full out on the denim. They also could use more colors and an actual stretchy Denim pant in my opinion, as they would fly off the shelves.
Overall I highly recommend these pants, that is if you can get them. Last I checked they are unavailable online, however if you happen to stumble across a pair, do not hesitate to pick these up.