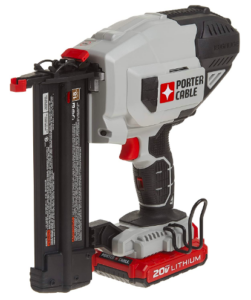 This nail gun is definitely one of the cheapest ones on the market when it comes to price, but it is built well and works like a champion. No sacrifice on the quality for the price at all. Super easy to carry around being battery powered and makes basic nail jobs a synch. Fits perfectly onto any work bench since it's a very convenient size.
However my biggest complaint is that i
t does burn through the battery faster than I thought, but I think they are all that way since it is pulling so much with every burst. Overall this is amazing for anyone looking to get a high quality nail gun that doesn't break the bank. I highly recommend.