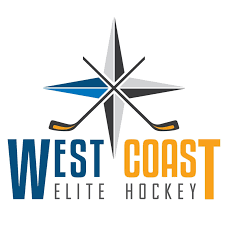 The West Coast Elite Hockey camp aims to provide exposure for top level youth hockey players. Plenty of scouts were in the stands, including both college and junior level teams. This camp has by far been one of my favorite that I've ever done. The camp I attended was located at Ice Den Chandler, but they are known to travel the Arizona, California, and Nevada area. The skills sessions were taught by amazing coaches, and the games were always prioritized to show off skill, not showboat or have one team totally stomp the other. The off ice conditioning was also instructed by amazing coaches, leading to a full day of non stop hockey.
Most of the players enrolled in the camp when I attended were of higher playing level, mostly including AAA and some junior players. At the time I was only in AA, however the intensity of the camp truly benefited my play majorly. I am a strong believer that to be a better players you have to surround yourself around people who are more skilled than you. There were a few times throughout the camp that I felt heavily out skilled, sometimes leading to a sense of hopelessness, but mostly would force me to turn up my intensity.
Overall I highly recommend this camp as it was worth every penny for players looking to showcase their skills, all while improving their skillset at the same time.